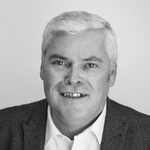 about 5 years ago by
What is knowledge management? We are often asked "What is knowledge management?" 
In truth, there is no straightforward answer as knowledge management is a broad term which incorporates a number of different skillsets and job types, from the technical knowledge management systems to creating cultural change. The job of a knowledge manager may incorporate all, or parts of this.
But in a basic sense, knowledge management is the process of capturing, developing, sharing and the effective use of organisational knowledge – through resources, documents and people skills. Knowledge management can also include new knowledge creation or it may focus on storage.
Sue Hill Recruitment understands that each organisation manages their knowledge in different ways and that knowledge management jobs can often look different. They can encompass tasks such as looking at the various challenges in social sharing tools such as Yammer to rolling out knowledge management tools such as SharePoint. There is also the communications aspect of knowledge manager jobs, such as encouraging people to use the systems and share their knowledge effectively.
Over the years, Sue Hill Recruitment has helped hundreds of people find their ideal knowledge management jobs throughout the public and not-for-profit sectors.